Finishes
The simplicity of Scandinavian design and the natural beauty of typical wood types from growth areas in Northern Europe have inspired us to develop the Nørdus collection. With this collection, we also want to inspire others and encourage them to start a creative process with these natural products. For that purpose, we already illustrate a number of possible finishes throughout the brochure. In order to do so, we relied on the expertise and creativity of two partners who are specialists in colouring and protecting wooden surfaces.
Thanks to the collaboration between innovating companies that are creative with wood and finish, we put our mission into practice: develop and manufacture products based on veneer woods and make them available for both purchaser and processor.
More information about the used finishing products can be found in the downloads-section.
Hesse Lignal
Hesse Lignal has been specialising in the production of high-quality paints and stains for over 100 years. In doing so, they concentrate on environmentally-friendly water paints, modern UVsystems and products made of sustainable raw materials. Their years of experience in finishing wooden surfaces using high-quality paints offers unlimited possibities to fully customize Nørdus.
For more information about suggested finishes with paint in thefolder, you can directly contact

Hesse GmbH & Co. KG
Warendorfer Straße 21
D-59075 Hamm
Tel.: +49 23 81 963 00
info@hesse-lignal.de
www.hesse-lignal.com
Rubio Monocoat
The Belgian company Rubio Monocoat simplifies the finish of a wooden surface to applying only one single layer. Rubio Monocoat oil features some unique characteristics. It anchors within a blink of an eye with the upper fibres of the wood via molecular binding. This ensures that these oils are ecological, high-quality and easy in use.
For more information about suggested finishes with oil in the folder, you can directly contact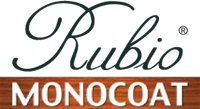 Rubio Monocoat
Ambachtenstraat 58
8870 Izegem
Tel: +32 51 30 80 54
info@rubiomonocoat.com
www.rubiomonocoat.com